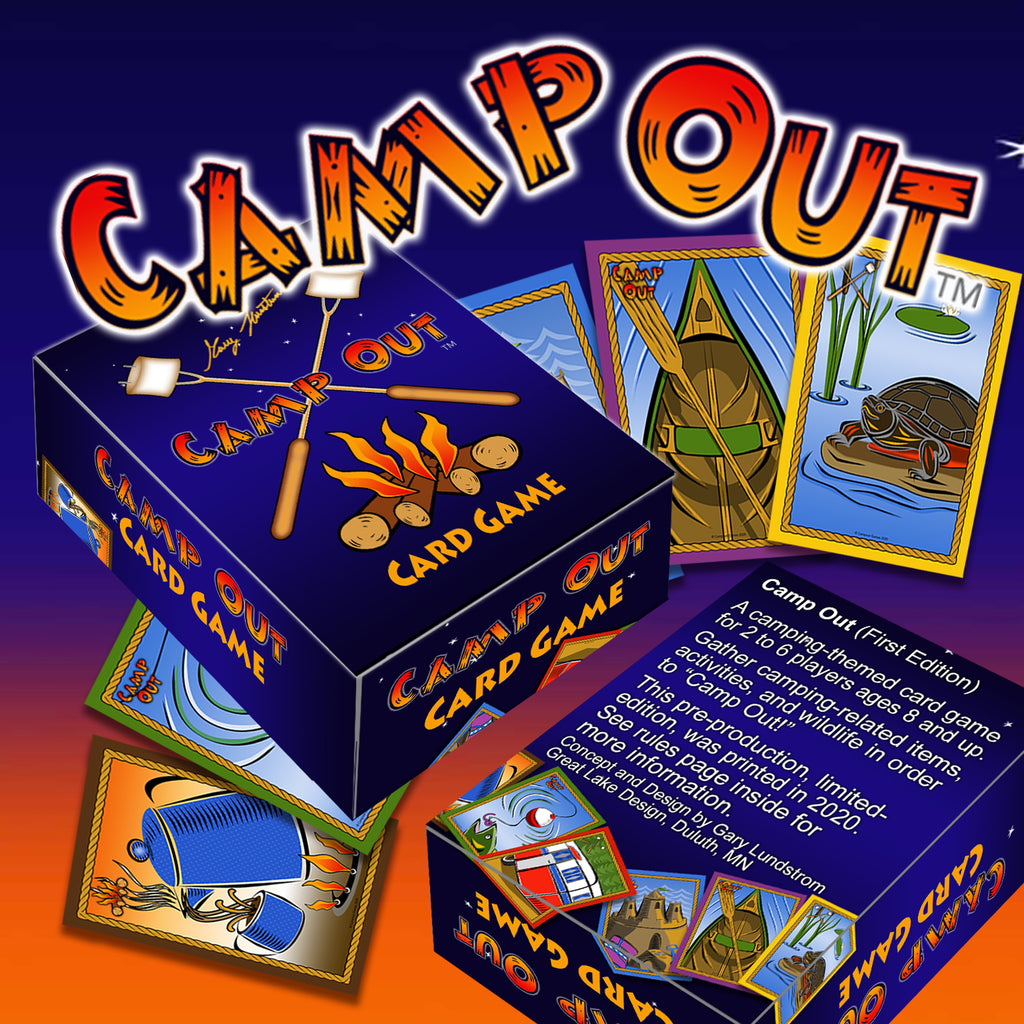 Great Lake's Gifts & Gallery
Camp Out Card Game - Signed First Edition - Only 300 Produced
Camp Out is a family-friendly, camping-themed, card game for 2 to 6 players, ages 8 and over.

 Camp Out consists of 84 playing cards. The object of the game is to collect 3 sets of non-identical camping item & activity cards, from the same category, in order to "Camp Out." As you play Camp Out, 'Match Cards' help your hand, and any one of six game-changer 'Trail Mix' cards can help or hinder your game play, depending who plays them, and how and when they are played.
The final playing feature, which can actually give the remaining players an edge over the winner of the round, is the choice of a final card draw, which they are not allowed to discard. It may help them, and then again, it may not!
 So… Get ready… Get set… Get Camp Out!